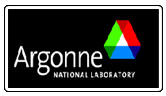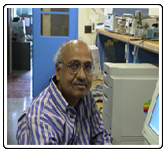 Dr. Arun S. Wagh, of Argonne National Laboratory in DuPage County, was named IPLAC's Inventor of the Year for 2006 in recognition of his work in the field of material sciences, including his work in phosphate ceramics and concrete structures.

Cemblend Systems Inc. was formed to provide unique cementing solutions to the Oil & Gas Industry. The founders of Cemblend have a vast operational and technical experience in the Oil & Gas industry which allows them to craft unique solutions for their customers.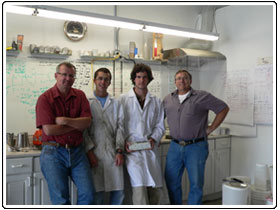 The prime focus of Cemblend Systems Inc. has been to further develop a ceramic cementing system developed by Arun Wagh of the Argonne National Laboratory. The material was initially developed to encapsulate Nuclear waste and the principles of Cemblend saw these unique features and realized that they could be utilized in the Oil Industry for a multitude of purposes.
Cemblend provides advanced cementing technologies including ceramic cements under the trade names of DuraSeal and Microceramic systems.
Ceramic cement generates less emissions during the production of the product, it recycles waste material by encapsulating other materials, and it protects the environment from the unwanted release of gas, drilling lossess, or water inflow.
Uses of Ceramic cements include:
High temperature thermal cementing
Low temperature gas migration
Lost circulation
C02 injection
Cementing While Drilling
Cementing With Cuttings
Wellbore stabilization